#Danal Ssocio_A fun sharing and user experience without buying
#Danal Ssocio CEO Lee Sang-mu
The CEO of Ssocio – a sharing portal app that operates a sharing economy – Lee Sang-mu is a graduate of Economics at Seoul National University. He also took up a Master's Degree in Business Administration. By taking the Civil Service Examination, he started his career in the government.
After working in various government departments, such as the Ministry of Information and Communications, for ten years and while handling financial affairs, he began to think about working in these related fields more professionally.
He then moved to the United States and began his career as a financial officer at the Royal Bank of Scotland (RBS) for about 6 years.
During that time, he unexpectedly faced problems with his health so he was forced to return to Korea. Using this as a chance, he made a decision to do something more meaningful.
As such, he cooperated with various people to create Ssocio, and CEO Lee Sang-mu said this at the ceremony:
"Sharing seems like an unfamiliar word, but we are all living in a sequence of sharing in our daily lives. To become a leading company in the domestic sharing economy market, Ssocio will strive to do its best."

You don't need to buy everything you need.
Everyone must have experienced buying something that they thought they needed, but ended up not using it much.
That is why Ssocio allows you to try out something before purchasing it.
If you have something you do not use, what if you could lend them to others and have a new way of earning money? That is how Ssocio was born as a platform.
Ssocio's purpose is to spread the true meaning of "sharing" to many by offering an app service that allows everyone to experience the joy and value of sharing.
(Ssocio Character Sherry)
Until Ssocio was opened
Even if "sharing economy" continues to be the key word, many people have felt that the word 'sharing' is still unfamiliar. It is also difficult for Koreans to share as they value personal belongings, that is, their sense of ownership is very strong as compared to other countries.
However, due to the ongoing economic depression, we expected that the needs for sharing would grow; and in line with the trend of sharing economies, we opened Ssocio.
Not all of these processes were easy.
We weren't able to estimate the maximum products people would be willing to share, and we've conducted many market researches to gauge how far we were going to expand the product list. This will be a work-in-progress.
At Ssocio, we wanted our clients to recognize what sharing is, and allow them to earn profits through "sharing" – not just have unconditional savings. We wanted to spread the culture of sharing so that they can have a more reasonable consumption through their new profits and "sharing" experiences.
Our long-term goal is to lead the activation of a sharing economy by creating a new pattern of consumption.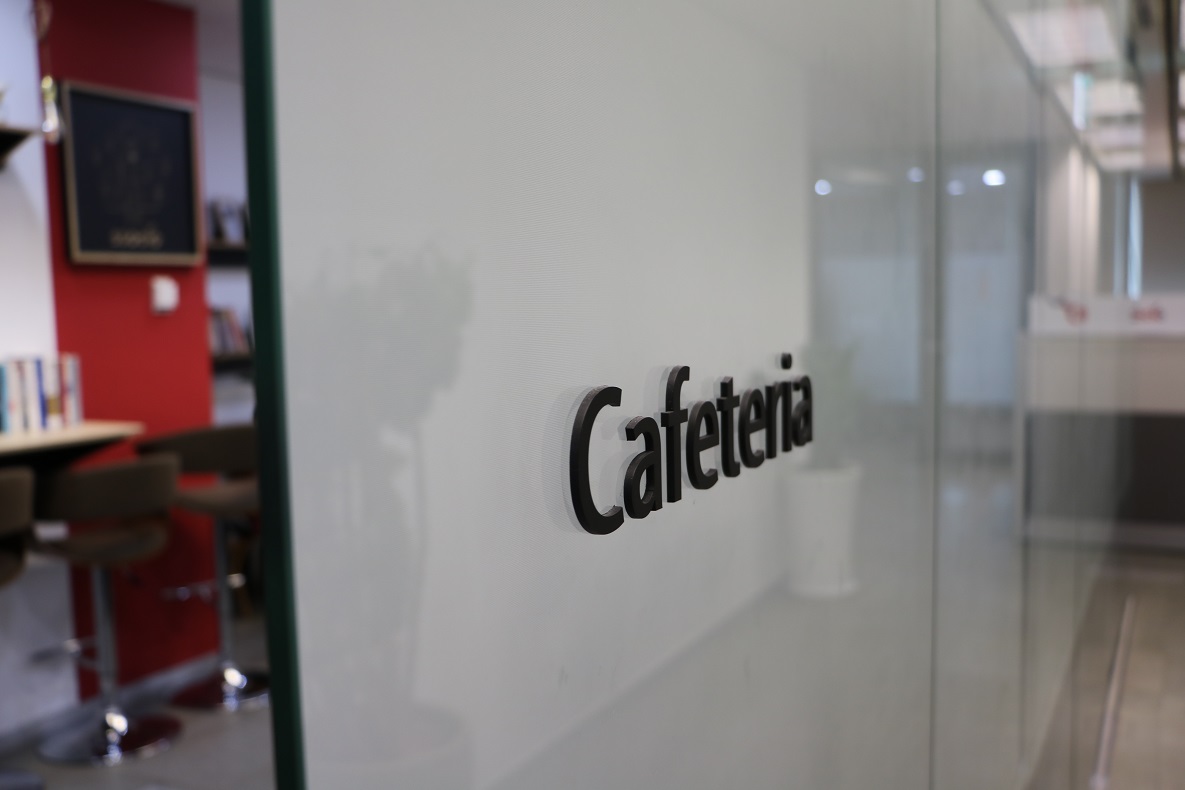 Our site is different.
Unlike other services that focus and expands on just one item, such as accommodation, vehicles, parking lots, offices, etc., Ssocio has a diverse range of products including electronics, baby products, leisure equipment, and camping tools, and aims for a sharing economy portal that allows sharing, selling, distributing, and so on.
In our pursuit for a livelihood-friendly service, we provide and operate a service where users can have a positive perception of "sharing" by sharing products needed in our daily lives. Moreover, we are improving our services to fulfill our role as a sharing platform.
Our company instruction manual.
After downloading the Ssocio app, sign up and then select the products you wish to borrow.
Check the daily sharing rate and the minimum number of days used. Once you place your order, the courier will deliver the product, and you can then use the product as much as you want during the specified period.
If you instead wish to purchase the product while borrowing it, you can convert it to a purchase on the app. If you want to return it, you can click the withdrawal application; the courier will drop by and collect the item, so you can use it without any burden or hassle.

Development plan for a sharing economy
As mentioned above, Ssocio is continuously trying to understand the users' needs while preparing various products to suit them.
In line with the mega trend of a sharing economy, Ssocio is hoping that the Ssocio App will be positioned as a playground of a sharing economy. Thus becoming a "sharing economy portal" by allowing users to borrow products whenever they need to, as well asproviding information about sharing.
For small-to-medium enterprises (SMEs) and entrepreneurs, its goal is to become a playground for a sharing economy by providing a "platform" that enables them to operate their businesses as long as they have products.
In addition, Ssocio considers that an innovation that's similar to the hot topic of the fourth industrial revolution is starting in households. That is why they are preparing an integrated residential service platform that adds a community management function and apartment daily life support service to its existing sharing economy service platform.
Existing apartments have been concentrating on individual spaces, while the common spaces were limitedly used for purposes such as resident meetings, women's associations, etc; but in Ssocio Living, there are plans to concentrate on these publicly sharing spaces with the residents' necessary services and facilities .
In Ssocio, they are grafting the word '"sharing" in various businesses, familiarizing it in various fields. They hope that the people would continue to observe their development.
Sharing activities conducted by Ssocio
Last February, all employees rolled up their sleeves to demonstrate to everyone what sharing truly is, and what kind of business they were doing at Ssocio.
Through the app, they were able to receive sharing clothes for donation the  distributed it to those who needed it, practicing their love for neighbors. They held a two-day event at AK Plaza together with Lucky Box, Ssocio Sharing Zone, refurbished product selling, and so on. They hoped that it was a chance for many to realize what a sharing economy is all about.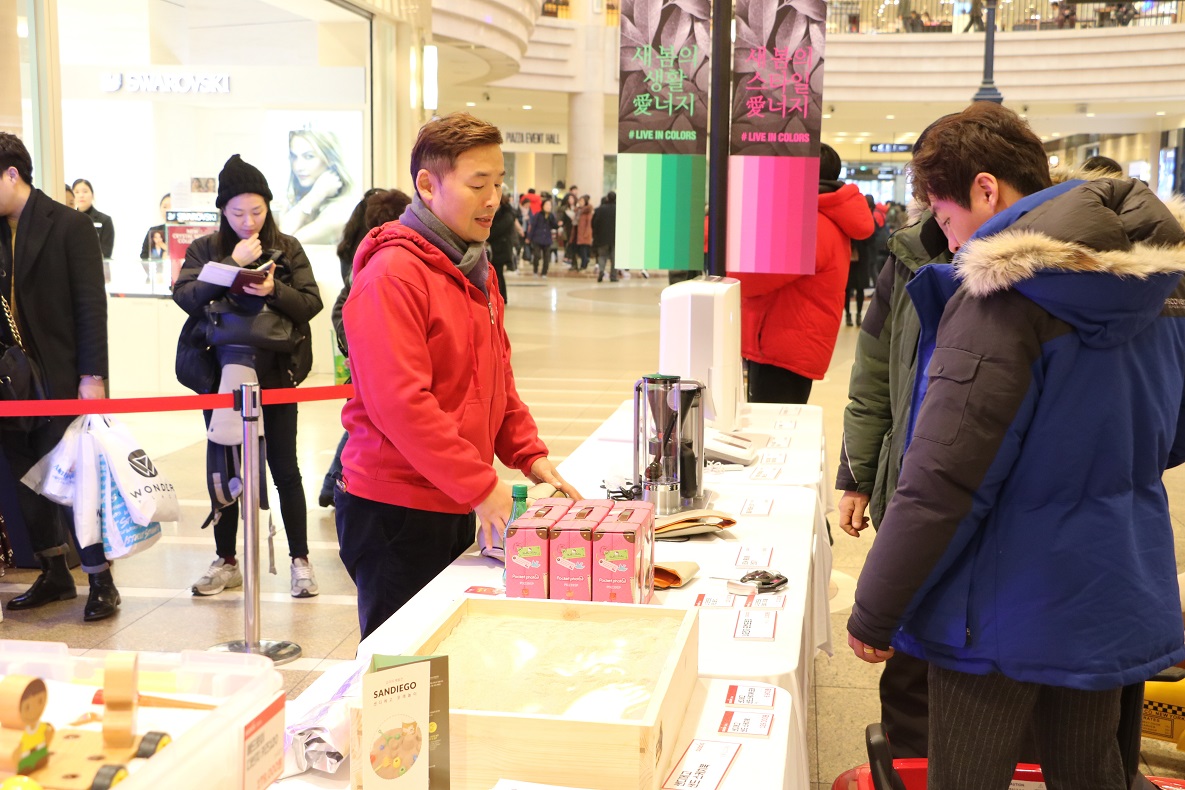 In addition, at Ssocio, they open a "shared dosirak (packed lunch) day" with the CEO held every Wednesday.
After serving a delicious meal to the internal employees during their lunch time, they all watched a lecture on sharing. There was only a short period of time to conduct this. However,  the training allowed employees to be closer to one another, while improving their awareness to share amongst themselves.

A video interview with Danal Ssocio's CEO Lee Sang-mu
Leave Share Hub to us
Finally, we'd like to introduce the operations team who's responsible for Share Hub!
Ssocio has taken over the management of Share Hub. Meanwhile,Team Manager Kim Jung-jin, Assistant Manager Jo Joon-hee, and Assistant Manager Lee Su-jin supervise the endeavors.
As Ssocio has been concentrating on works related to sharing, it has been chosen as the designated sharing company by the Seoul Metropolitan Government. But upon taking over the Share Hub website, they have realized that the world of sharing is much bigger and infinite than what they initially knew; as such, they are all studying more fervently than before.
Although they've initially had experienced numerous trials and errors, it has become more stable, and our operations team have been managing the site with much more interest than in the past.
Please continue to look forward to how Share Hub develops