#Eunpyeong ePoomasi_Goods Sharing Service
Modern Poomasi, isn't that a sharing economy?
Eunpyeong ePoomasi, making a life to live together.
Mrs. A, a working mom who lives in Eunpyeong, doesn't have a place to leave her child in when something urgent comes up. They have scarce financial capacity to hire a resident nanny, and does not have any neighbors that they're comfortable enough to leave her child behind with. Mrs. A's mom, a residence in the province, says that if it were the same as before, just giving them some buchimgae (vegetable pancake) becomes a a favor for leaving a child with the neighbors.
However, Mrs. A doesn't even know who lives next door. Is there any way to show sincerity instead of giving money, and to ask your neighbor to babysit your child? What Mrs. A needs the most at this point is Eunpyeong ePoomasi.
Eunpyeong ePoomasi is a service that reinterprets traditional labor-economy activities, such as the poomasi (exchange of labor) and durae (famers' cooperative group), into a modernized sharing economy model. It allows Eunpyeong-gu residents to freely exchange services, technology, goods, and education with each other.
[Photo courtesy: Eunpyeong ePoomasi]
Head of Operation Jang mentioned that Eunpyeong ePoomasi promotes communication among unacquainted neighbors, and builds trust. By using a local currency as an alternative form of money, it helps support the economy within the district. "Eunpyeong ePoomasi is a pure non-profit organization that helps create a sharing culture that helps the domestic economy and revives living life together."
[Photo courtesy: Eunpyeong ePoomasi]
We share anything – goods + knowledge + technology.
Currently, Eunpyeong ePoomasi is operating the Eunpyeong Sharing Center to share goods, knowledge/technology, economy, educational projects, etc.
What kind of businesses are particularly ongoing? First, Eunpyeong ePoomasi provides a goods sharing service. All residents of Eunpyeong-gu can rent tool boxes, camping equipment, leisure tools, and so on at the Eunpyeong Sharing Center.
You can reserve the items you need on the website, then visit the Eunpyeong Sharing Center to rent these items without any additional procedures. The rental fee is 3% of the purchase price.
The purpose of this is to reduce inefficient expenses of households while maximizing the efficiency of resources by renting items that are clearly necessary but not used frequently.
[Photo courtesy: Eunpyeong ePoomasi]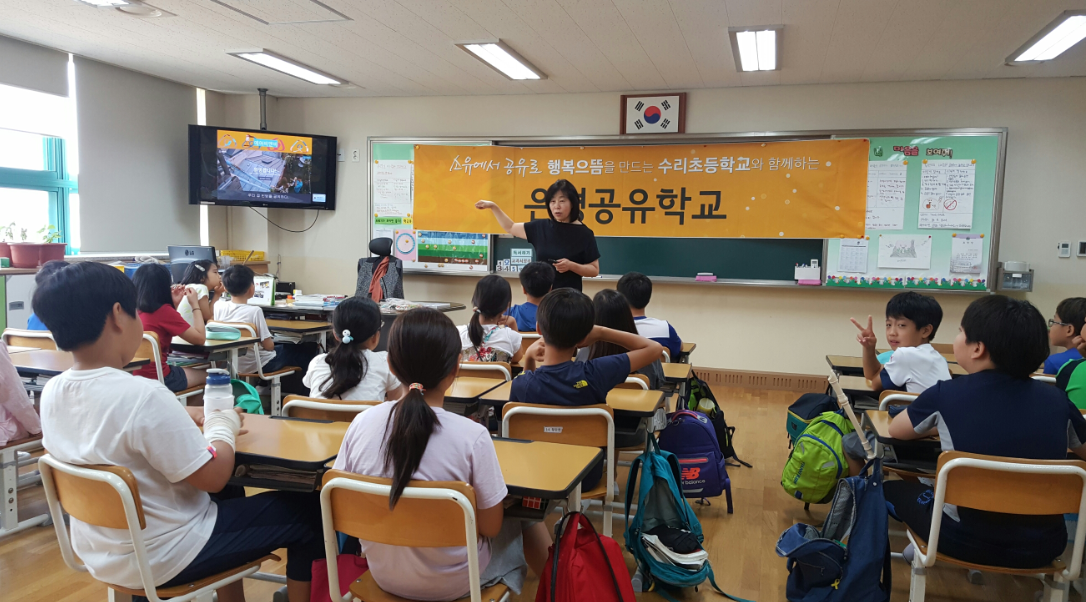 [Photo courtesy: Eunpyeong ePoomasi]
The Eunpyeong Sharing Center also has a platform for sharing knowledge and technology. They facilitate classes for quilts, leather crafts, calligraphy, ocarina, woodworking, and so on.
In particular, woodworking classes are available in various ways, from beginners' courses to advanced courses for furniture production. They also teach classes on sharing economy.
This entails youth sharing economy schools, sharing economy lectures for local communities, and the Eunpyeong-gu Office ePoomasi workshop, etc.
Officially, it provides education  to acquire professional skills, as well as  cultivates professionals. In particular, the workshop was designated as a special training institute for civil service training.
If you contact Eunpyeong ePoomasi, you can also take classes that share rich experiences and know-hows about sharing economy.
For small groups, it is done at the Eunpyeong Sharing Center; but in case of large groups, you can directly attend the classes in a school, institution, or organization.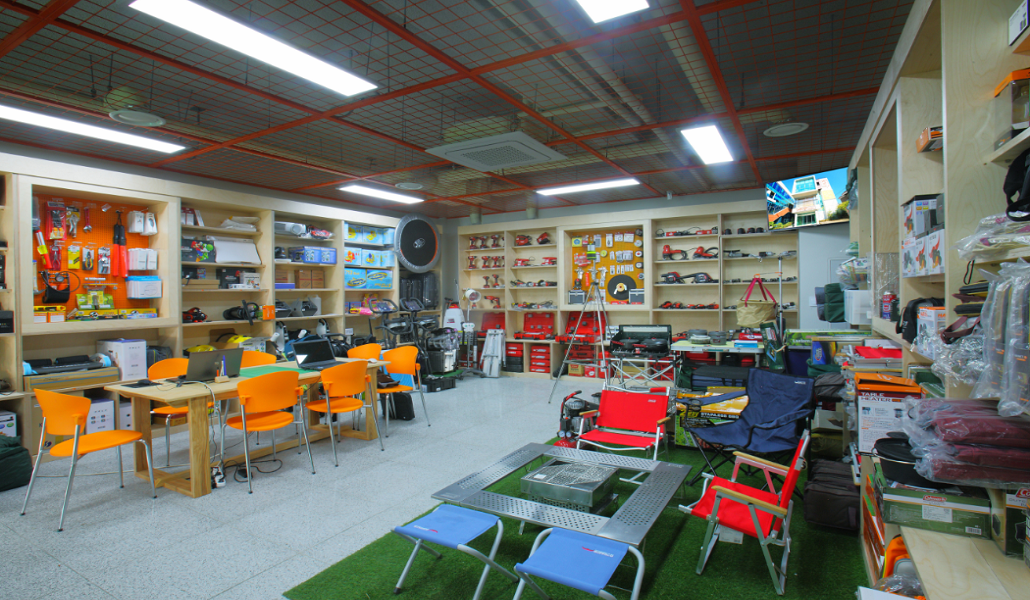 [Photo courtesy: Eunpyeong ePoomasi]
We use a local currency called "mun" instead of real money.
Eunpyeong ePoomasi uses local currency "mun" that can be used in small communities. It is a virtual currency that is converted in the form of points in marketplaces, merchants, and communities handled by local currency operators. Using this currency, you can listen to the sharing economy classes offered by Eunpyeong ePoomasi, and you can also buy goods from shops that have signed up as affiliate merchants within Eunpyeong-gu.
If you are a working mom, you can use this local currency and ask your neighbor to babysit your child. It doesn't merely end as a consumption, but it also becomes a place of exchange between neighbors.

[Photo courtesy: Eunpyeong ePoomasi]
How were they able to come up with this kind of sharing economy?
"We are living in a capitalist era where we cannot live without money. I was wondering if we could live a life that escapes consumerism and instead share things and become happier in the process.
I created a poomasi community with my neighbors by opening my home to local residents.
I thought that through the poomasi culture, we could recover the disconnection from communication and material-centric values of the modern society.
I believe that the structure of the economic cycle can start from relationships and sharing, not money."
The business wasn't just smooth-sailing. Head of Operation Jang confessed that economic problems were the most difficult. "Even if non-profit organizations do not aim for profit, the operating costs are the same as for-profit companies. I initially didn't know about the government support policy or the structure of the local government support business, so I personally paid for most of the funds needed for the business."
Fortunately, they received a proposal from a private enterprise in Seoul City; as such, they were able to operate the Eunpyeong Sharing Center.
Head of Operation Jang stresses that what matters in a sharing economy is the participation of various stakeholders.
[Photo courtesy: Eunpyeong ePoomasi]
Desire people over money.
"Sharing economy is not an activity that you can do alone. Eunpyeong ePoomasi is planning to build a network of sharing economic activists, and create a local community that will change the youth by 2018 in order to expand the base of sharing economy and to enhance its expertise." Head of Jang believes that "nature and people are the most precious assets" and advises  anyone who is starting a sharing economy to covet these things first.
"If the identity of why I want to do something is certain, you need to build trust in relationships with people who are currently doing that work.
This is because a collaborative force is more important than individual creativity. Desire people more than money.
In all the things that we aim and dream, man is at the center. Ultimately, isn't living in a people-centered life a way to win?"
[Photo courtesy: Eunpyeong ePoomasi]
Eunpyeong ePoomasi will soon open a website related to sharing economy. This site shares the details of the sharing economy model of Poomasi. If you dream of a society living in harmony with your neighbors, join Eunpyeong ePoomasi.