This year's list of sharing enterprises and organizations designated by Seoul includes various companies and organizations who practice the spirit of sharing in a wide range of areas such as space, skills and products.
Let's find out what kind of sharing activities they engage in.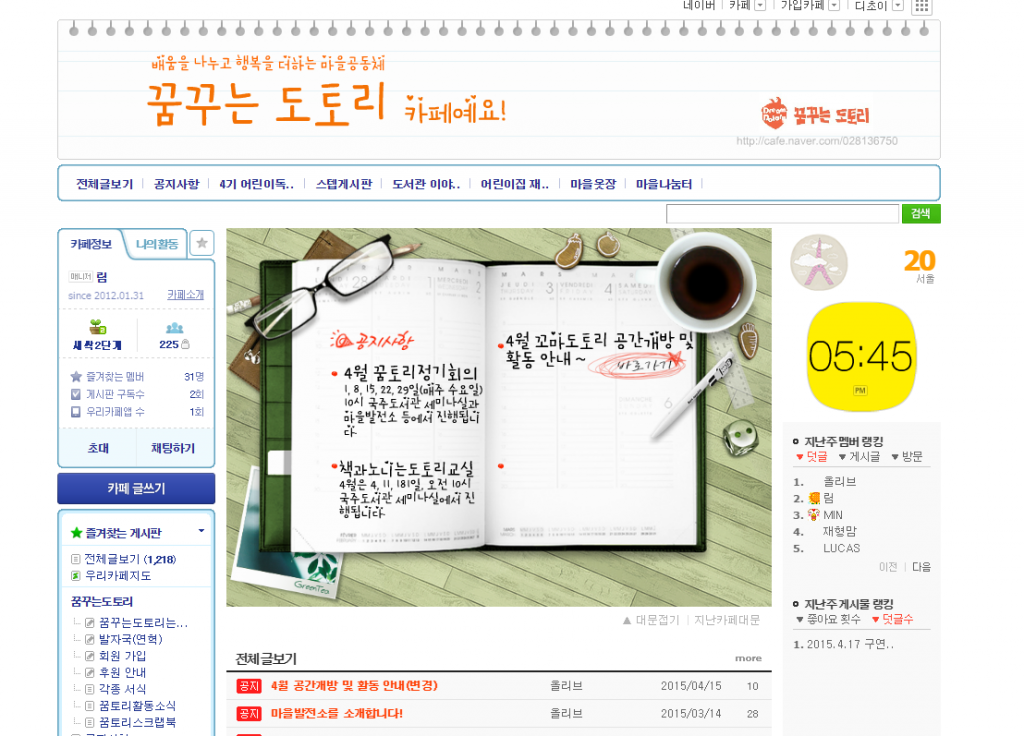 (Image source: Dreaming Acorn website)
1. Dreaming Acorn (http://cafe.naver.com/028136750)
Dreaming Acorn is a non-profit community organization in Dongjak-gu promoting communal child rearing and helping parents share experience and skills with others. It runs several projects for the members of the local community: "Closet for All" lends donated items for pregnancy, baby care and parenting including maternity clothes as well as baby wear and gear; "Bookshelf for All: Knock-knock Library Dongjak Branch" is a project through which people can borrow and lend books with their neighbours; and "Sharing Room  for All" allows people to share various used items that they no longer need with others. Dreaming Acorn dreams of a community that shares the value of togetherness and add some happiness to the lives its members.
(Image source: Run Piano Website0
2. Run Piano (http://www.runpiano.net/)
Run Piano is a project that installs donated used pianos that are barely played and almost neglected in local public spaces. Run Piano is inspired by artist Luke Jerram's project placing street pianos around Birmingham in 2008. Some passers-by stopped and played the pianos while some others sang and danced to the music. Later, the project has spread to many parks and streets around the world and finally to Korea. Adding more value to the idea, Run Piano places pianos in local child centres so that they can be used in art education for disadvantaged children. A piano that was no longer used has been creating a new type of sharing that connects people, spaces and arts.
(Image source: Recycle City website)
3. Recycle City (http://www.rety.co.kr/)
Recycle City allows people trade any used items that they no longer need, from electronics, furniture, clothes, toys, books, leisure gear, to miscellaneous daily goods. Recycle City pursues 3R – Reduce, Reuse and Recycle. If you want to sell a small product, you can visit the shop and ask for quotes while they provide pick-up service for large-sized items or bulk items. Offline shops are located around Seoul and Gyeong-gi province. You can search available products on its online shop.
(Image source: Busking TV website)
4. Busking TV (http://www.buskingplay.com/)
Busking TV is a "cultural platform" that allows users to share information about street performances happening around the world. Anyone can share videos of street performances or promote busking events through Busking TV and even borrow equipment. Some spaces are offered for buskers by affiliated partners with advance reservation, including Gwanak-gu Office, COEX, Dongdaemun Design Plaza, Daehan Cinema and CGV Daegu Academy. In addition, it provides support for promotional activities such as poster printing, video shooting for busking TV.
(Image source: Sangsang Woori website)
5. Sangsang Woori (http://www.sangsangwoori.com/)
Sangsang Woori provides various educational programs to retirees and preliminary retirees to help them prepare for the second chapter of one's life.
It organises events such as Talk  Concert: My 2nd Youth while provide mentoring services to retirees who want to start a business to help them find business opportunities, establish a business model and write a business plan.
In addition, it runs a co-working place called "Sangsang Canvas" where lectures and events for seniors are provided and social interaction and synergy across generations takes place.
(Image source: O Two Job website)
6. O Two Job (http://otwojob.com/)
O Two Job is an online platform for trading skills. From design work, translation, marketing, word-processing, programming, knowhow sharing/consulting to travel guide, people are trading various skills through this platform. Anyone can register and sell their skills to others or buy skills that they need.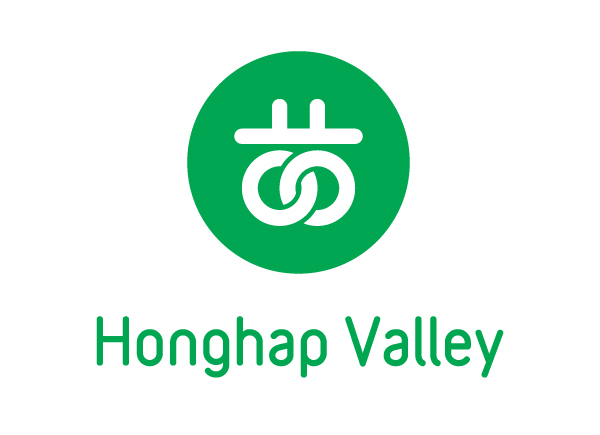 (Image source: Honghap Valley website)
7. Honghap Valley (honghapvalley.org)
Honghap Valley is an online community that provides working spaces to start-ups and helps them collaborate. The word "Honghap" is a combibnation of "Hongdae" and "Hapjeong" and means the cultural area around the campus with young atmosphere which has attracted start-ups in various fields such as ICT, design and content. Honghap Valley not only shares working spaces for start-ups but also helps connecting start-up developers and designers as well as start-ups and established companies so that they can share resources needed for marketing and PR, thereby creating a reciprocal link that benefits established companies and start-ups alike.
In addition to the seven companies and organizations above, Benefition is selected by Seoul as the company who will receive administrative support from the city.
Each of these companies and organizations engages in unique sharing practices: various sharing activities specifically focused on a local community; eco-friendly product sharing activities; space sharing services for various purposes; skill sharing services; and arts sharing projects.
Let's look forward to seeing what sharing projects they will come out with in the future!